Things to do in Louisville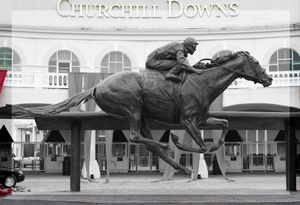 Kentucky is known for many things and Louisville in particular is known for one very popular horse race. The Kentucky Derby is a huge event each year and is a large piece of history for Louisville. It only stands to reason that there is a massive Kentucky Derby Museum to keep track of all the history that has been made through the course of the exciting race. The museum was first open to the public way back in 1985 and has been welcoming over 210,000 guests annually to enjoy the many wonders of the Derby History. The museum isn't all about history. Its also about teaching guests about horse racing and what a jockey does. The entire museum was recently renovated from top to bottom and many new and exciting interactive exhibits have been placed. One of which is great for teenagers and young kids who want to hob onto a horse and see what its like to be a jockey. The interactive exhibit lets guests mount a horse and try to hold the jockey stance for two whole minutes. At first its easy but as the seconds tick by it puts more and more strain on the rider. It is really a great was to show the massive physical strain that jockeys are put under. The Derby Museum is a wonderful place for of history that is a great place to take the family for a nice day out.
Avis Rental Cars has the ability to provide you with the lowest rates for Rental Cars in town. Rates so low we are practically giving you a license to steal. Avis offers coupons and discounts for vehicles throughout the year including some the of the holiday and peak seasons. Be sure to check the latest rates and specials for Avis Rental Cars in Louisville, Kentucky!
Where to eat in Louisville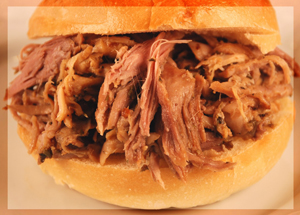 You don't have to spend a lot to get a lot in Kentucky. Louisville in peculiar has places that load up your plate with great food and don't cost an arm and a leg. My favorite place that I found in Louisville wad Doc Crow's Southern Smokehouse & Raw Bar. Like most smokehouses it featured an array of great barbeque items. What really set Doc Crow's out from the pack is their seafood selection. Doc Crow's is a special form of BBQ that uses Cajun and creole flavors to pair great seafood with your normal tasty BBQ. This makes Doc Crow's a great place for groups of people. Not everyone has to be in the mood for BBQ because they can get seafood or an array of other American Classics that are on the menu. As I said above you don't have to spend an arm and a leg to get a full plate of food at Doc Crow's all entrees range from 10 bucks and up. The larger fish plates can be in the upper twenties for price but that is because the fish are fresh and never frozen. I really can't express how good the food is, one of my favorite items on the menu is their simple pork sandwich. Its so simple yet elegant at the same time. Its served dry with pickles and frizzles onions. Its served dry because you get to choose which of their delicious BBQ sauces you want to slather on top of the meat.