Things to do in Jersey City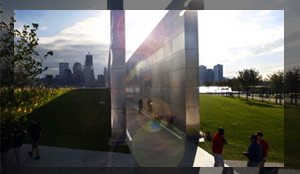 Jersey City is home to over two hundred and fifty thousand happy residents and a whole lot of entertainment and fun, as well as some historical sites and memorials. One of the area's most popular attractions is the cruises that will fairy you back and forth to the Statue of Liberty. This is a must for anyone visiting the area, and a guided tour is absolutely recommended. While you are there you should also visit the Empty Sky a 9/11 memorial dedicated to the 747 New Jersey residents that died on September 11th, 2001. You can find this memorial in the Liberty State Park overlooking Manhattan, the two walls outlining where the World Trade Centers used to stand. If you are looking for a unique experience while you visit the city be sure to charter a boat with Sunshine Sailing Charters! You can explore the edges of the city from on board a forty three foot yacht with a massive twenty three foot beam for a sail. This is an unforgettable adventure that is sure to be a memorable experience for everyone! If you are a fan of science or are just looking for a way to spend a fun and educational day with your family then head on over to Liberty Science Center for some hands on fun for children and adults alike. With so much to see and do in Jersey City you can enjoy a wide variety of fun and entertainment throughout the year, and with a rental car you can see it all at your own pace.
Avis Rental Cars has the ability to provide you with some of the lowest rates for Jersey City New Jersey Rental Cars. Rates so low we are practically giving you a license to steal. Avis offers coupons and discounts for vehicles throughout the year including some the of the holiday and peak seasons. Be sure to check the latest rates and specials for Avis Rental Cars in Jersey City New Jersey!
Where to eat in Jersey City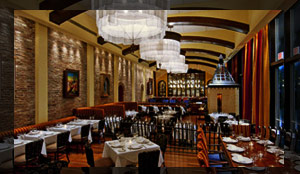 When it comes to delicious food Jersey City knows how to serve its guests right. With a wide variety of restaurants to choose from there is something for everyone in the family. One of the most popular restaurants in this great city is Porto Leggero, a delicious gourmet restaurant with an expansive menu. With affordable meals, quality service and an elegant atmosphere complete with high ceilings and classical music this restaurant is perfect for a romantic night out or even a business meeting. From the Panko Bread Crumb Crusted Halibut to the Boneless Beef Short Ribs, the Butternut Squash to the Porcini filled Raviolis, in addition to the fine list of wines, Porto Leggero has everything you need to make the night special. If you are looking for some gourmet food, then another great place to visit is Casa Dante, a restaurant with a broad menu. From exaggerated Italian food to zesty American dishes, seafood to steaks, Casa Dante has it all; something for everyone. This great restaurant has been serving Jersey City for over forty years. With a history of exceptional food, service and ambiance the restaurant has quickly become a town favorite. It is highly recommended that you make reservations in advance as Casa Dente is known for having a full house. Enjoy a meal at one of these two great restaurants guaranteed or explore one of the other hundreds of restaurants that Jersey City has to offer when you stay. With so many options to choose from you can find whatever it is your taste buds desire!