Things to do in Miami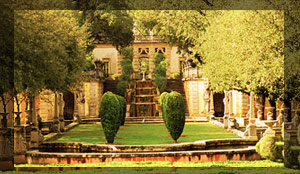 Miami is one of Florida's most popular cities. With so much to see and do, Miami is a prime vacation destination for anyone visiting the Sunshine State. With a wide variety of beautiful hotels, fancy restaurants and beautiful beaches, you can kick back and relax enjoy the weather. If you are visiting with your family then the children will love a trip to the Zoological Wildlife Foundation. Here you can pet exotic species from all over the planet, even a tiger cub! With sloths, owls, lemurs, snakes, anteaters, snow leopards, lions and more there is one of Florida's biggest and most popular zoos. If you're a fan of art then head on over to Vizcaya Museum and Gardens for a look at some extraordinary pieces and some of the most beautiful garden arrangements. Vizcaya is well worth a few hours of your time to explore. If you are a sports fan then be sure to check for game tickets when in town at the American Airlines Arena, you never know, you might be in town for the big game! As the home stadium of the Miami Heat the town of Miami is great for any sport enthusiast. If you are a fan of the arts then check out show times at Gusman Center for the Performing Arts for a real treat. The Miami area is full of entertainment; there is never a dull moment during your vacation to the area. With so much to see and do you can find a new source of fun every day or night!
Avis Rental Cars has the ability to provide you with some of the lowest rates for Miami Florida Rental Cars. Rates so low we are practically giving you a license to steal. Avis offers coupons and discounts for vehicles throughout the year including some the of the holiday and peak seasons. Be sure to check the latest rates and specials for Avis Rental Cars in Miami Florida!
Avis Miami International Airport - 3900 Northwest 25th Street, Miami, FL, 33142

Fort Lauderdale/Hollywood Airport Avis - 600 Terminal Drive, 3rd Floor, Ft Lauderdale, FL, 33315

Avis Rent-A-Car Downtown Miami - 99 Southeast 2nd Street, Miami, FL, 33131
Where to eat in Miami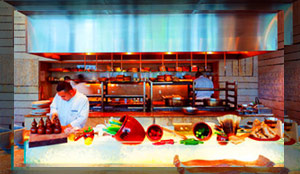 When it comes to dining in the Miami area you have thousands of options to choose from. Even our suggestions don't begin to cover the topic of food, but we can definitely give you some great options and ideas while you are in town. If you are a food enthusiast looking for some great restaurants while you are in the area, just ask around, everyone has their favorite place to eat, and some of Miami's best food destinations are off the beaten path. One of the most popular restaurants in town is Zuma, a gourmet Japanese dine in that is prepared to serve you some culinary masterpieces. This is a great restaurant for a business meeting or a romantic night out. The dishes are expensive, but, the money is well worth the experience and the food. If you are a fan of Indian food, and looking for a gourmet treat, then check out Bombay Darbar for fine wine and tasteful dishes. These tropical flavors will have you coming back again and again during your visit to the Miami area. Bombay DarDar is a friendly restaurant with a large menu, so everyone can find something they enjoy! If you're looking for a fun night out in a classy joint then be sure to visit Toro Toro Restaurant and Bar. This upscale Steakhouse has some of the best drinks and steaks in town. With a Latin feel and menu you can make any night special when you visit Toro Toro. With so many options to choose from, you can explore a whole new world of food every night during your visit.