Car Rentals Alabama
Discount Car Rentals in Alabama
Alabama Discount Advantage Rental Cars
When you are in the great state of Alabama and you are looking for a discount rental car, you need look no further than RentalCarMomma. Advantage Rental Cars and RentalCarMomma.com have partnered up to bring you the most amazing discount rental car rates in Alabama. With so many wonderful things to do while you are staying in Alabama, you are definitely going to need safe and reliable transportation. Be sure that you check out the rental car deals that we have for you right here on RentalCarMomma.com.
Alabama has some amazing things to do! Check some of them out...
Birmingham Civil Rights Institute
Sitting at the foot of the Appalachian Mountains, the city of Birmingham, Alabama was destined to grow into a great city. With the necessary ingredients for iron and steel, the people to work the mills, and the money to do it all, this city exploded after the War between the States. Until the great depressions of the roaring twenties, and then the proverbial poop hit the fan. It was hit hard by the depression, and no one more so than the black freedmen and women who had just seemed to have gotten their freedom to do and choose whatever they could in the predominately white south. Unions rose in the 1930s, to help the white race, and when the industrial build-up of the world war started in the 1940s the city and its resources were ripe for the increase. At least the U.S. government needed the men and women of the black south and they rose to the occasion with a passion unequaled anywhere else in the country. As these returning vets came home to sweet Alabama, the living conditions hadn't gotten any better, nor had their personal rights grown. Finally in 1954, the Supreme Court got involved in the case of Brown vs. the Board of Education, and a small dim light was lit at the end of a long dark tunnel. Rev. Fred Shuttlesworth started the ACMHR, Alabama Christian Movement for Human Rights, and the light grew brighter. Rev. Shuttlesworth and Dr. Martin Luther King, Jr. joined forces to increase the countries awareness of inequality and the still segregated south. With a torch passed from Ghandi to King, the forces of equality grew in 1963, and by 1964, the Congress of the United States of America passed a law that would become the herald of the American people, regardless of their race, religion, ethnic background or whatever differences there might have been, now stomped asunder the Civil Rights Act. Over the following decades, deaths, marches, and speeches now written in the wind; the good people of Birmingham wanted to show the nation, the world, that they had learned a bitter lesson, one that was reminiscent of the Holocaust, and that our God had made all men and women equal, the same red blood ran beneath whatever covering their fragile bodies had; and that we should use those terrible lessons to bring a change to this city, this state, this south, this nation and most of all, most importantly to this world. We all, every one of us, have to travel a road of hardships and troubles, and Jim Croce aptly sang we better help the last ones who pass by. The institute now strives to bring all the forces together to shape a new south, a new Birmingham, and that this institute is devoted and dedicated to that end. WE should all invest in that institute and its mission to promote civil and human rights to the entire world, through education; and information.
Birmingham Museum of Art
Containing one of the best collections of art works in the entire southeastern United States, the Birmingham Museum of Art is home to over 24,000 paintings, decorative arts, prints, sculptures, and drawings that reflect the multi-cultural areas of the Native American, Asian, African, European, Pre-Columbian and American histories. Its exhibits of Asian art is considered the best and most complete collection in the southeast, with the Vietnamese ceramic collection considered to be the finest in the country. Also memorable is the Kress Collection of Baroque and Renaissance decorative arts, paintings and sculptures pertaining to the 13th to 17th centuries. Their 18th century European decorative arts contain superb renditions of French furniture and English ceramics. It sits on 180,000 square feet with an outdoor sculptured garden. The continually growing African section contains almost 2000 relics dating from the 12th century sub-Saharan Africa with a Benin bronze hip pendant, figure sculpture, metal arts, masks, Yoruba mask, ritual objects, textiles, furniture, household and utilitarian objects, an Egyptian false door, ceramics and divination portrait of a king from Dahomey. The American exhibit is home to the period from the late 1700s to the mid 1900s, with paper works, paintings, sculptures and decorative arts. Some of the best paintings by well known artists include; Childe Hassam, Georgia O'Keefe and Gilbert Stuart; sculptures by Frederic Remington, and Hiram Powers with beautiful pieces by Tiffany and Frank Lloyd Wright. A landscape painting by Bierstadt is considered to be one of the most important works in the gallery. The Asian art collection contains over 4000 pieces and is the biggest in the southeast. With thousands of marvelous works in the contemporary, folk, European, Native American, European decorative, and pre-Columbian arts, this museum is a must see when traveling to Birmingham.
Ruffner Mountain Nature Center
Imagine strolling leisurely down the road from the center of Birmingham, and after just 10 minutes be in another world, where the 1011 acres of the Red Mountain range become Ruffner Mountain. With miles of trails, meandering over and around the mountain, this pristine wonderland is absolutely amazing with its biodiversity, wetlands, mine remnants and incredible views that will have you gasping in utter surprise. The nature center is home to many great and interesting exhibits pertaining to animals, turtles, raptors and more. A place where nature and spirit meld, with screech owls, butterflies, gray rat snakes, flying squirrels and tiger salamanders all live peaceably in the confines of this natural exhibit. There are eco tours, teacher workshops and programs, home school projects, scout and youth programs, field trip suggestions and routes, and so much more. Their educational outreach programs show that a city can have a unique park that sits within its boundaries and a nature center can enjoy the benefits and investments of a city close by. Working together to form a more perfect union, establish domestic tranquility and increase the awareness of the next generation, and the last, how we can overcome the differences and blend the two into a city that merits closer attention and accolades. Birmingham is a robust city with a very colorful past, as well as colorful present and the future looks even more rosy for this spectacular realm.
USS Alabama Battleship Memorial Park
Showcasing the USS Alabama battleship, the USS Drum submarine, a Vietnamese patrol boat and a plane like the ones that the Tuskegee airmen flew, this 175 acre memorial park, personifies the incredible courage, stamina and heroism that the men and women of Alabama produced from World War II all the way to the freedom of Iraq. The battleship was built in Norfolk Navy Yard, being the sixth named vessel of Alabama, and was launched in 1942. The park contains the memories and epitaphs of the previous Alabama ships, from the Civil War, until the end of the first World War. This one was a newer South Dakota Class battleship, and took up her duties protecting the ships of the lend-lease act between Great Britain and Russia in 1943. Later that same year, she joined the Third Fleet in New Hebrides and the first major battle was at the Gilbert Islands in the last two months of the year. She next headed to the bombardment of Roi and Nauru, then on to Kwajalein and Majuro helping in their eventual containment. In February of 1944, the ship engaged in many sorties at the Caroline Islands, then went to the Marianas, where she pounded the enemy entrenchments. During this time, the Japanese air attacks were terrible, with one lasting 13 hours. She shot down a Japanese Betty, then headed to the Palau Islands where the Alabama blasted Palau, Yap and Woleai. In the battle of the Philippines, she shot down 9 enemy aircraft. She continued to be involved in many battles throughout the south Pacific, and was part of the Third Fleet's attack on the islands of Japan. On June 14, 1945, the group thoroughly bombarded the islands and on July 17, the Alabama shot 1500 tons of shells into the engineering works on Honshu Island about 50 miles north of Tokyo. Taking part in the surrender and occupation of the Yokosuka-Tokyo area, she finally put out to sea heading home. After partaking in the Navy Day celebrations in San Francisco, she went to Bremerton, Washington and was decommissioned on January 9, 1947. The USS Drum was launched from the Portsmouth Navy Yard in New Hampshire on November 1, 1941 and headed to Pearl Harbor, where she completed 13 patrols, sinking 15 ships and receiving 12 battle stars. The Drum was decommissioned in 1946, and the next year began serving the Naval Reserve in the Potomac River Naval Command until 1967 when she went to Norfolk; staying there until 1969, when the sub was donated to the Alabama Battleship commission and towed to Mobile, dedicated and opened to the public on July 4th, 1969. She is the oldest American sub that is on display in the entire world.
When you are ready to plan your trip to Alabama, let Avis be your choice when it comes to your rental car. Avis discount rental car rates can get you behind the wheel of an amazing vehcile at a discounted rate. Together with RentalCarMomma.com, Avis can help you save big money while you are on vacation in Alabama and put you in a safe and reliable rental car. Avis Discount Offers in Alabama will put money back on your wallet to spend on other things while visiting Alabama.

View and Print all Avis Specials
Huntsville Apt Avis Car Rental - 1000 Glenn Hearn Blvd.
Avis Car Rental Birmingham Airport - 5900 Messer Apt Hwy.
Mobile Airport Avis Rental Cars - 1890 Williston Rd.
When you are looking for the best in rental car savings while you are visiting Alabama, let Budget Rent a Car be your choice. With Budget, you know that you are going to get a quality vehcile and the most affordable discount rental car rate out there. When you are searching for Budget Coupons, let RentalCarMomma.com help you find the rental car discount that you need. With Budget and RentalCarMomma.com, you will see instant savings on your next rental car in Alabama.
Birmingham Airport Budget Car Rentals - 5900 Apt Hwy
Budget Car Rental Mobile Apt - 8800 Apt Blvd.
Huntsville Intl Apt Budget Rental - 1000 Glenn Hearn Blvd.
Hertz discount car rentals can help you get into a high quality discount rental car and at the most amazing discounted rates that you can find on the web. RentalCarMomma.com and Hertz Rental Cars have been working together for quite a while and can bring you the discounts that you need when you are visiting the state of Alambama. Be sure that you do not miss out on these great discount rental car deals and check out the specials from Hertz that we have for you right here on RentalCarMomma.

Thrifty Car Rentals and RentalCarMomma.com are working together to bring you the most amazing discount car rental rates that you can find anywhere in Alabama and on the web. Check out the rental car special rates below to see what Thrifty has for you. You will see that Thrifty is the rental car company that you want to use when you are in the market from a rental car in Alabama.
Dexter Avenue King Memorial Baptist Church
The church was started in 1877 in a slave trader's pen, and within 2 years, a small lot was bought for $270 on the corner of Dexter and Decatur Street, where the church sits today. The lot contained a wood framed structure that was used for the services until the current red brick chapel could be constructed sometime between 1883 and 1889. It became a National Historic Landmark in 1974, and was added to the Montgomery's list of historic site in 1976, roughly 9 days after this country celebrated its 200th anniversary. It was originally called the Second Colored Baptist Church and changed to Dexter Avenue Baptist Church when the street was renamed Dexter from Market. In 1978, it was changed again in honor of its 20th pastor, Martin Luther King, Jr. With a long history of community service, it is no wonder that its great traditions continued and flourished under Dr. King. The initial registration for the Alabama State University was conducted in the lower level in1887, and through the years has engaged in many religious, civic and educational meetings. Civil Rights were intensified here and directed by Dr. King in his office below the church, the Montgomery Bus Boycott of the 1950s. Artist and deacon John W. Feagin painted a 10 by 47 foot mural in 1980, of Martin's journey from Montgomery to Memphis, depicting the segregated places of the times, as well as the prejudices, sorrow, struggles and personalities. Starting with the boycott, the journey started under the direction and loving leadership of Dr. King. Thousands visit this small chapel each year hoping to gain understanding and inspiration from the pulpit and church that was where the former pastor grew from a small church into one of the greatest leaders of the 20th century, and most certainly the greatest leader the African-American people would ever have. The parsonage next door has been placed on the National Register of Historic Places in 1982, and was renovated in2003. Today, as we remember this great man, how wonderful and marvelous would it be, for Martin to be here now, with us, as we grow greater and further under the leadership of another African-American, who came from his obscure beginnings to become the 45th President of the United States. We should all pray that Obama's legacy will be as fantastic as King's.
The Hank Williams Museum
Just consider, that you're 14 years old, and have written a song that you want to sing at a talent show, in 1937 and in Montgomery, Alabama. Hiram "Hank" Williams did with his original WPA Blues and the career of one of America's best country and western singer took off like a space ship to the moon. The museum is found in the downtown area of Montgomery where Hank lived from 1937 until 1953; with the most incredible and complete collection of his memories can be found anywhere in the world. The 1952 Cadillac, his last memory, resides with albums, clothing and more. Hank and Audrey made their final resting place just 5 minutes away from the museum, and his life size statue is in Lister Park. Hank was born in Mount Olive, Alabama on the 17th of September, 1923 and received his first guitar when he was 8. A local street blues singer helped Hank get started, and from Rufus "Tee Tot" Payne, Hank learned to play the guitar and sing the blues. His family moved to Montgomery in 1937, and Hank's mother started a boarding house. He started a band named the Drifting Cowboys and was able to get a regular spot on the local radio station in 1941. Hank met Audrey in 1943, and they got married the next year. They went to Nashville in 1946 and played in front of Fred Rose, who liked the music and signed Hank for two sessions which produced Never Again and Honky Tonkin. The singles were great hits and he signed with MGM records in 1947, with Audrey managing and producing. His first record that year for the company was Move It On Over and climbed into the top five. In 1948, Hank joined the Louisiana Hayride, released Honky Tonkin and then I'm a Long Gone Daddy. In 49, he sand Lovesick Blues which stayed in number 1 for 16 weeks and when Hank sank it at the Grand Ole Opry, he received an unprecedented 6 encores. They had their first child, Randall Hank in 1949, and he got together the most famous bunch of boys for the Drifting Cowboys. They were making a thousand dollars a week and Hank had seven hits. In 1950, Hank had 8 hits and started singing gospel songs under the name of Luke the Drifter. With more hits in 1951, and his career skyrocketing, Hank began to have serious problems at home and away with drinking. That year he had a back operation and they told him that he would be a cripple in a year and gave him morphine for the pain. The next year, Audrey had enough and they separated, with Hank heading back to Montgomery. Hank still belted out the songs and had more hits that year. Hank was supposed to play in Canton, Ohio on New Year's eve, 1953, when the car was stopped for speeding and the policeman noticed that Hank didn't look alive. They took him to a West Virginia hospital and he was pronounced dead at 7 AM, January 1st, 1953. His last single was "I'll Never Get Out of This World Alive".
Fort Conde
The fort was originally started up river at 27 Mile Bluff, then moved to its present site in 1711, and a wooden stockade was built to protect the town. Since the older fort was named Fort Louis, this became the name for the new one, and when a permanent brick and stone fort was constructed in 1723, it was named Fort Conde in honor of the French king's brother. This new fort protected the people of Mobile for over a century against the British and Spanish attackers since it sat on the gulf and eastern Louisiana. This fort and town stopped access to the new lands between the Mississippi River and Atlantic colonies on the Tombigbee and Alabama Rivers. The fort occupied 11 acres and constructed of stone, earthen dirt walls, cedar wood and local brick by twenty slaves and 5 whites. The English took control in 1763, until 1780 and renamed it Fort Charlotte because of the king's wife, and in 1780, the Spanish took control renaming it Fort Carlota. The US took it over in 1813, after the War of 1812, and named it Fort Charlotte. In 1820, it was to be sold and demolished making room for new streets in the downtown area. The present Fort Conde was rebuilt in 1976 in four-fifths scale and about a third of its original size to celebrate the bicentennial.
Dollar Coupons and Discounts and RentalCarMomma.com can get you into a quality and safe discount rental car while you are visiting Alabama. With so many great things to do in see while you are in the state, you have to have reliable transportation to get you were you need to go. No matter if you are traveling with your family to Birmingham or traveling the great Alabama countryside, Dollar has a vehicle that will fit your needs. Please, click on the links below and you will be on your way to great rental car savings and amazing discounted Dollar rental car rates.
Birmingham Apt Dollar Car Rental - 5900 Messer Apt Hwy.
Dollar Rental Car Huntsville Apt - 1000 Glenn Hearn Blvd.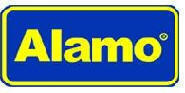 Alabama is a huge state with many things to do and see and, since you are visiting, you have to check out everything. Well, you have to check out these amazing discount rental car specials from Alamo Car Rentals. On this page, you will find many wonderful discriptions of sites, shops and restaurants that are located in Alabama. Alamo will get you in a safe and reliable vehicle for the best discount rental car rates that you can find in the state and on the internet. RentalCarMomma.com is here to help you get into an Alamo rental car today!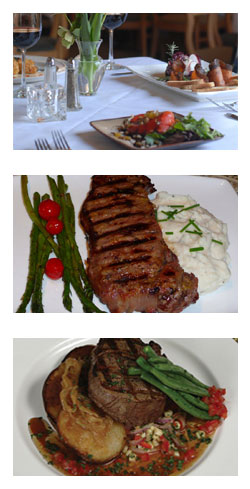 801 Franklin
Located in Huntsville, Alabama, is the premier fine dining establishment known simply as 801 Franklin; the address of this unique dining experience. Specializing in eclectic American continental cuisine, with just a hint of French styling, the proprietors of this restaurant insist on complete use of the local growers near them. Deemed the best that Huntsville has to offer, this fairly new culinary court sports a classic dining room complete with proper linens and tableware, romantic lighting and that French decor. With a bar and patio business to complement the dining room, they offer banquet and private dining rooms. With a tasteful style both in the restaurant and the web site, the following is offered for soups and salads; Humble Hearts farm's goat cheese and candied bacon salad with roasted fennel, celery greens and arugula with orange thyme vinaigrette; organic greens tossed in 801 bistro dressing topped with grape tomatoes, shaved red onion, feta cheese and candied pecans; chopped romaine with garlic croutons, shaved parmesan, boiled local farm eggs and anchovies with 801 Caesar dressing; and soup of the day. For large plated entrees; sautéed halibut with field pea basmati pilaf with lemon and vanilla bean crème fraiche; roasted Ashley Farms chicken with new potatoes, roasted garlic and pole beans with roasted lemon and thyme pan jus; Gremolata grilled swordfish with herbed white bean and tomato hash, patty pan squash with brown butter vinaigrette; grilled Coffee rubbed Creekstone Farms New York strip, garlic mashed potatoes, asparagus and red eye demi glace; grilled Creekstone Farms filet mignon, with mashed potatoes, haricot verts, demi glace with savory custard duo, truffle parmesan and caramelized onion brie. Small plate entree include; grilled Scottish salmon and asparagus with crispy red potatoes and Gulf shrimp remoulade; roasted vegetable strudel with white cheddar cauliflower gratin and broccolini; Cullman Country fried green tomatoes with spicy crab salad and sun-dried tomato chutney; roasted Maple Lane Farms pork tenderloin with brie and thyme, Apple wood smoked bacon, crispy red potatoes, shiitake and leek salad; pan seared duck comfit with herb ricotta gnocchi, field peas and lima beans in lemon caper butter sauce; and 801 jumbo crab cakes served with lemon beurre blanc and spicy sirachi.
Epiphany Cafe
The Creole meaning of epiphany means moment of clarity, which the proprietors at the Epiphany Cafe want you to indulge in when dining here, with their superb creations of culinary delights. You can find them in the downtown area of Tuscaloosa in an historical building that once housed a shoe store and department store. With vaulted brick archways, century old hardwood floors, local artwork and high ceilings, it has a full bar with complete selections of beer and liquor. Showcasing the best ingredients found in the area, with elements of the American south, Italian, French and Asian influences, the menu reflects the seasonal offerings for this local. Using the finest foods possible, the fare involves such excellent choices as New Bedford, Massachusetts scallops, Kobe beef, Snake River Farms American Kobe, Gulf shrimp, Painted Hills beef, North Carolina free range chickens, Berkshire pork, Duroc pork, Bell and Evans chicken and Straube Ranch American Kobe beef. Focus is on the origin, raising procedures and most importantly taste. Executive chef Tres Jackson personally insures that all the ingredients for your meal are the finest, freshest and best tasting in the country. Taking great pride in their phenomenal cuisine, matching them flawlessly with the best wines of the world and the impeccable service that finishes the entire affair; this is one restaurant you will certainly enjoy your moment of clarity. Just a few of the starters include; Kattle Farms potato salad with organic lettuces, local tomatoes, horseradish crème fraiche, granna padanna and spiced pecans; watermelon and feta salad with Katie Farms early girl tomatoes, Greek feta, Snows Bend cinnamon basil; or Crudo which is hand gigged Alabama flounder, preserved lemon, olive oil, Ft Payne quail egg and local tomato. Entrees include; Tangle Wood Farms chicken which is a house brined chicken breast, local Heirloom squash, green curry and Katie Farms okra; Iowa Duroc porkchop with Katie Farms okra, Katie Farms potatoes, Tennessee country ham and red eye gravy.
Fort Morgan Historic Site
At the bay's head, in Mobile, Alabama, Fort Morgan stands as one of the best examples of military architecture in the country. Named after the Revolutionary War hero Daniel Morgan, from Virginia and a great military leader; the fort was finished in 1834. It is located at Mobile Point and Dauphin Island held Fort Gaines, securing the bay and making it very difficult to attempt any attack by sea. After the War of 1812 and the return of the small wooden Fort Boyer that had been built to protect the coast and city, another fort was begun, but after the designers died in the yellow fever epidemic, the Army Corps of Engineers finished the masonry fort in 1834. A week before the secession of Alabama from the union, Col. John Todd led four companies of Alabama volunteer capturing the fort in January 1861. Strengthening the defenses at the fort, the Confederates reinforced the guns facing the channel that would allow large ships of war to enter the harbor and attack the city. During the Civil War, 17 vessels ran the blockade to get supplies, and 19 out of 21 ships that attempted to enter were destroyed. However, during the battle of Mobile Bay, union ships got past the fort, captured two ships at harbor, sank another and captured Fort Gaines across the channel. For two weeks the union forces bombarded the fort from land and sea, until the commander, General Richard L. Page surrendered after spiking its guns. The fort received a restoration in 1870 and more artillery, but the government abandoned it and let it fall into disrepair. In the latter part of the end of the century, it gained more artillery. In 1906 and again in 1916 hurricanes did a lot of damage to the wooden buildings, especially the porches that helped keep them cool. The fort was again abandoned in 1924, and reopened for the second World War in 1942. The government finally abandoned it for the last time in 1947 and gave it to the state of Alabama. In 1960, it was declared a National Historic Landmark, and in 2007, listed as one of the most endangered battle sites. In 2008, during repairs to the walls, a live 90 pound Union naval shell was discovered that had been fired at the fort in 1864.
National Rental Car Coupons can get you in an amazing discount rental car while you are visiting Alabama. There are many reasons why you would need a rental car while you are on vacation. No matter what your needs are, you can bet that National has the right rental car for you. And, you can also bet that no matter what car you need, National has a discount rental car rate that is right for your wallet. Be sure that you check out the great National rental car rate deals that we have right here on RentalCarMomma.com.
Birmingham Apt National Car Rental - 5900 Messer Apt Hwy
Huntsville Apt National Car Rental- 1000 Glenn Hearn Blvd.
National Car Rental Mobile Regional Apt - 8400 Apt Blvd.
Old Depot Museum
The old Depot Museum contains memorabilia of the exciting past of Selma, Alabama from the Civil War era to the Civil Rights movements. One of the most historical cities in the old south, Selma takes its visitors to the earliest days of the Civil War when farmers were plowing their fields with oxen and using spinning wheels to make thread. The records of an old plantation reside here, as does a country doctor's bag from the 1800s. Elodie Todd Dawson, sister-in-law to Abraham Lincoln left a cameo here; where she lived as a staunch confederate. Confederate money that was minted in Selma can be seen, as does other items that reflect the terrible time between the states and the lost cause of the south. Almost half the munitions that the south used were manufactured here in Selma, and the Brooke cannon, the muzzle loading cannon was the most powerful one produced, also. The Tennessee, an iron clad ship that helped defend Mobile from the union fleet was built in Selma, with cannon balls and shells remaining; as this city was the most industrialized in the south during that war. A railroad car sits idly by, as do black pins worn by the ladies of the 19th century for their mourning dresses, an original land grant signed by President James Monroe to Selma Town and Land Company; china and silverware used by Ambassador to France William Rufus King, a one-horse carriage that a millionaire traveled to New York City in the 1840s, a desk belonging to Governor Benjamin Meek Miller and hundreds of other items of the men and women of this city; waiting for the next visitor to come and be awed. Women's mementoes who made Selma the Queen city of the Black Belt, former Senators that were at one time Confederate generals like Edmund Winston Pettus and John Tyler Morgan, Dr. Albert Gallation Mabry that started the Alabama Medical Association in 1847 and ex-slave Benjamin Sterling Turner that went on to become the city's first congressman in the reconstruction.
Little River Canyon National Preserve
Adventure is found throughout this beautiful park located on Lookout Mountain in northeastern Alabama; with 14,000 gorgeous acres including one of the deepest canyons in the southeast. Since there are no dams or other man made obstructions on this river, it is one of the cleanest and wildest anywhere in the south. There are sandstone cliffs that climb over 600 feet above the narrow canyon giving rock climbers a fantastic climb and view of the western rim along a 23 mile stretch. It was added to the national park system in 1992 and contains the DeSoto State Park that has engaged hikers, whitewater kayakers, campers, and rock climbers for many years. While there aren't many camping areas in the park, it does have three primitive campsite during the summer months. There are parking areas, picnic areas, restrooms and overlooks at all the most strategic locations, and along with the above activities, there is plenty of sightseeing, rappelling, canoeing, mountain biking and bird watching that goes on here. It is a nature lover's paradise and there are areas for swimming also. While there are whitewater activities in the south end, it is advised that you be an expert in the exciting adventure. Also there aren't any outfitters or rental stations in the park, so you must bring your own equipment. Biodiversities with plants and animals, hunting is allowed with the proper permits and licenses in season. The Canyon Mouth Day Use area is found at the south end and has picnic tables, big pavilion, bbq grills, restrooms and a beach. At $2 a day a vehicle, it is a very cheap price to pay for a day of fun, excitement and glorious adventure. It contains about 19 miles of multi-use trails, which mean that ATVs are permitted with a free permit and horseback riding is also permitted as long as you bring your own horse. You could come across 4-wheel vehicles, horseback riders, ATVs, walkers, bicycles, dirt bikes and more. Just go slowly so that there won't be any accidents as medical help is not close by. The three campsites are at Billy's Ford, Hartline Ford and Slant Rock, and only during February 1 to September 30, when hunting is not allowed. Each site has its own fire ring, picnic table, trash can, tent pad for two tents and outhouse. DeSoto State Park will allow you showers for a small fee, and the campsites on the preserve are free, but first come, first serve, and campers are asked not to litter.
DeSoto Caverns Park
In Childersburg, Alabama, DeSoto Caverns unfold a rich and historic past, as it sits in the foothills of the Appalachian Mountains and holds a cave over 12 stories high and longer than a football field. At one time, Native Americans used this cave as their burial ground, as evidenced by the bones found in one of the mounds by a group of archaeologists from the University of Alabama in 1965. Containing the skeletons of five people, one was a child and one had a huge jawbone that helped them discern that he was over 7 feet tall. The Woodland Indians called this a Copena burial site because of the two materials found in it, copper, and galena, thus forming the word copena and a leaf-shaped stone spear point was usually placed in the mound also, this was called a copena point. Before placing their dead in the burial mound, they laid the dead on a rack, so that all the body could be taken off by birds and insects, leaving only the bones. When DeSoto arrived in 1540, recorded history started in Alabama and Childersburg, closest to the caverns, is the oldest continuously occupied settlement in the country, 25 years before St. Augustine. Spain first discovered Alabama, under the direction of Hernando DeSoto, and he became the first to explore the interior. The Muskogean Indians were the only tribe that lived in the southeast and in Talladega county where DeSoto caverns are found, the Coosa Indians represented the Muskogeans. This tribe's main city was Coosa, where Childersburg now is and their empire stretched from Gadsden to Wetumpka, with the caverns being their ancestral cave. In 1723, a trader and landowner from South Carolina named I.W. Wright was heading down the Charleston-Chickasaw trail that passed in front of the cave, when he stopped for rest. He chiseled his name in rock and the Indians were so angry that he did it that they scalped him. Today, his graffiti remains carved in the rock; making it the oldest such marks in the nation's caves. Just after the Revolutionary War, a Benjamin Hawkins was named U.S. agent of the Creeks and general superintendent of all tribes south of the Ohio River, and wrote to Washington about the beauty of the caverns and hence became the first cave officially recorded in the U.S. In the Civil War, the cave soil that was rich with calcium nitrate could be made into potassium nitrate, which in turn could be made into gunpowder. A woman named Ida Mathis and her partners bought the mine in hopes of making themselves millionaires with the huge amount of onyx; only to have Mexico find better onyx with lower labor costs, so they abandoned it. During prohibition, the cave was used as a speakeasy with alcohol and dancing and a little gambling thrown in, but so many fights and killings happened there that it became known as the Bloody Bucket and soon federal agents were closing it down.
Your trip to Alabama is right around the corner, so you need to get everything in order to make sure that you arrival and stay goes as smoothly as possible. Enterprise Rent a Car can help you have a hassle free car rental experience. First, it starts off with friendly and professional customer service, then you will learn about their amazing rental car fleet and, finally, you will see how much you will save by using our discounted rental car rate coupons. Don't miss out on everything this great state has to offer. Instead, get behind the wheel of a discount Enterprise car rental.
Birmingham Apt Enterprise Rental - 5900 Messer Apt Hwy
Huntsville Off Apt Enterprise Rental - 9300 Madison Blvd.
Enterprise Rental Car Mobile Apt -8400Apt Blvd.
The Oaks - Home of Booker T. Washington
Born a slave in Franklin County, Virginia, in 1856, he and his family moved to West Virginia where the Kanawha Sapines salt mines gave work to many emancipated slaves, including his family. The Ruffners, a local prominent white family hired Booker as a domestic and he gained an invaluable education from them. He first went to school carrying the books of his young mistress and later on when working in the salt mines started night classes. In 1872, Booker started at the Hampton Normal and Agricultural Institute in Virginia and became the top of his class. He then starting teaching there and at Hampton. He was married three times because of the death of his wives; the first being a former student at Malden named Fanny Smith in 1882, and they had Portia in 1883 and Fanny passed in 1884. The next year, he married the assistant vice principal at Tuskegee, Olivia Davidson and helped Booker with support from the north and his personal development. They had two sons, Booker Jr. and Ernest; then Olivia died in 1889. He married Margaret Murray in 1892, she was a teacher at Tuskegee and later became Lady Principal and took care of the family; since they did not have any children. The Oaks was the home of Booker T. Washington in Tuskegee, Alabama, his command center and a social hub for Tuskegee Institute's instructors, businessmen, students, African-American educators and farmers. This big comfortable house was built for Booker and his family and completed in 1900, where they lived until his death in 1915, and his wife, Margaret until hers in 1925. It sat on three acres of orchards, gardens and pastureland, with most of the furnishings being built by local people; craftsmen or students, and picked up between 1885 and 1889. It was a Queen Anne style home with steam heat and electricity and the first in Macon County to have these improvements. The family went to Europe when construction started and they picked up many items there which are evident by the friezes in the parlor and library. Besides these rooms, the house had five bathrooms, a veranda, guest room, kitchen, family room, breakfast room, family bedrooms and a dining room. The institute's 25th celebration had many well known people coming to the house, among them; Andrew Carnegie, William Taft and Charles W. Eliot, with a reception held for President Theodore Roosevelt and one for Booker's daughter, Portia. After a difficult speaking tour he was hospitalized in New York City and very ill, stated that he was born in the south, lived there and labored there and wanted to be buried there, so he was taken home and on November 14, 1915, died there. Booker rose from slavery to become one of the most influential African-American leaders of his time; both in power and speech. He dedicated himself to making the lives of ex-slaves better after the Civil War and until his death, advocating hard work, education and self-help. He helped build Tuskegee into a major educational facility for African-Americans throughout the nation.
Sequoyah Caverns and Ellis Homestead
The Sequoyah Caverns and Ellis Homestead in Valley Head, Alabama are a marvel of natural history and interest, that entail more than just caves, or a homestead. In 1841, James Elllis moved his family to the area and built a log cabin while they carved a farming business out of a hard wilderness. A wood frame house would come later as the family prospered and grew, gaining hundreds of acres of land; and the Sequoyah caverns. When the war between the states started, James became a 2nd Lt in the Union army and later died from a disease in the camp in 1863, and is buried at Chickamauga Battlefield cemetery. His four sons also were in that war, with one of them fighting for the south, and only two lived. Mrs. Ellis had a son that was too young for the war. The atmosphere was difficult in the south for everyone after the war, but the farm began to make headway eventually, and by the end of the century was making a profit with corn, sheep, oats, cattle, cotton, wheat and sorghum. Now James' descendants are welcoming visitors from around the world that come to see the old homestead, visit the caverns and see crafts created, ducks floating on the pond, goats grazing in the land and Lookout point where you can see the panoramic views of Lookout Mountain. They have campsites here and an area to fish, with the added attraction of mining for gems.
Talladega Superspeedway
When visiting Alabama, it's all about Talladega! Talladega is one of the biggest NASCAR spots on the planet. The city thrives on the sport of stock car racing. It is everywhere one looks when in Alabama. The main attraction in Talladega, Alabama is by far the Talladega Superspeedway. This complex is unreal in size and stature. This powerhouse of a raceway is like a little city including dining, shopping, and other attractions for race fans from all over the world to enjoy. There are all sorts of amazing special events which go on at Talladega during race season and they include racing experiences and simulators as well as meet and greet and autograph signings with the hottest racers in the game. Waiting for a race to start? Why not camp out at Talladega? Talladega has plenty of areas prepared especially for camping including areas for RV's and tents as well as tailgating. Make sure to take a ride over to Talladega Superspeedway and experience the racing lifestyle for yourself!