Car Rental in Huntsville, Alabama
Discount Car Rentals for Huntsville, Alabama
Advantage rental in Huntsville, Alabama
When you are looking to get into a quality and reliable rental car, be sure that you check out RentalCarMomma.com and discount rental car rates from Advantage Rent a Car. There are many interesting things about Alabama that you may not know about. Did you know that Huntsville is considered the heart of rocket engineering and building? Many rockets and components for those rockets came from right there in Huntsville. Huntsville is also home to Space Camp, which is a camp for kids where they can go and learn all that they would like about rockets, science, space and the space program itself. There are many more things to do and see while you are visiting Huntsville, so do miss and get into a discount car rental and see with your own eyes why Huntsville is so special.
Things to do while in Hunstville, Alabama.
U.S. Space & Rocket Center
Explore the one of the most comprehensive U.S. manned space flight hardware museums in the world. There is a Spacedome Theater, Shuttle Park, Rocket Park, and NASA's Educator Resource Center. Want to know what a rocket launch really feels like? Space Shot attraction will send you launching. G-Force Accelerator will spin you three times the force of gravity or experience the Kids Cosmos Energy Depletion Zone where you can crawl around in the Space Station. There are simulators, exhibits, training camps and so much more to see and do. The learning potential is out of this world!
Avis Rental Cars operates the world's second largest general-use car rental business, providing business and leisure customers with a wide range of services at more than 1,700 locations worldwide. Among the world's premier brands, Avis is recognized for both customer service and loyality. Let us help you find your next car rental at Avis.

Huntsville Intl Airport Avis - Glenn Hearn Blvd Huntsville - HSV Avis Cars Coates Motor Rental - 3154 University Dr, Huntsville - HS1
More locations in Alabama
Birmingham Municipal Airport Avis - BHM
Mobile Municipal Airport Avis Cars - MOB
Mobile Avis Car Rental - 3201 Airport Blvd.
Avis Cars Van De Graaf Airport - Robert Cardinal Airport Rd Tuscaloosa - TCL
Dannelly Field Avis - Municipal Airport Montgomery - MGM
We have partnered with Budget Car Rentals to offer you 10% to 25% savings on your car rentals. Budget Rent-A-Car is a fantastic car rental company with the largest selection of specialty cars in the industry. With over 3000 worldwide locations, Discounts coupons for Budget Rental Car have never been easier to find.
Budget Rental Car Coupon on a weekly rental
Huntsville Intl. Airport Budget
More locations in Alabama
Mobile Airport Budget Car Rental
Mobile Budget - 8461 Airport Blvd.
Budget Cars Birmingham - 2301 3rd Ave. Birmingham
Hertz Discount Car Rentals and RentalCarMomma.com have teamed up to bring you the very best deals and rental car rate specials on the web. When you are in Huntsville, make sure that you have a rental car so you can get around to see everything that this great city has to offer. Do not get stuck not being able to do what you want or to see what you want because you do not have reliable transportation.
Of course...Thrifty Car Rental has great cars at great rates. But did you know we also have great deals? Check out the many car rental discounts and promotions being offered by Thrifty Car Rental - now a RentalCarMomma partner.
Thrifty Car Rental Huntsville,(HSV)
More locations in Alabama:
Montgomery City Thrifty, (MG1)
Montgomery Airport Thrifty, (MGM)
Thrifty Car Rental Lanett, (LTE)
Mobile Airport Thrifty - MOB - 8400 Airport Blvd - Mobile
Mobile Central Thrifty - MO2 - 3759 Government Blvd - Mobile
Huntsville Botanical Garden
Explore the many exhibits, see the stunning floral collections. Visit the Butterfly House, see the many frogs and turtles or just take in the scenery of the beautiful waterfall rushing through the gardens. Host a child's birthday party or just explore the nature trails. There are so many thins to see, you wont be bored.
Dollar Rent a Car has the best discount rental car deals that you can find anywhere in the city of Huntsville. In fact, you will not find better deals on car rental rates anywhere on the web, especially when you are using RentalCarMomma.com. Be sure to check out all of the wonderful discounts that you can get right here!
Discount Dollar Rent a Cars in Huntsville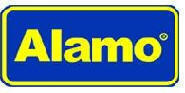 There are a ton of things to do and see what you are in the Huntsville area, so be sure that you have a rental car to get you around. So, let RentalCarMomma.com and Alamo help you get the best discount rates and most reliable vehicles for your trip!
Early-Works Museum Complex
3 museums in 1. A Children's History Museum where children can touch, pull, climb and explore many things. There even a talking tree that tell stories. The Huntsville Depot Museum consists of 1860 life on the train tracks. Listen to the robotic ticket agent tell the story of Alabama's railway history. See the graffiti left by Civil War soldiers. This train station stayed active until 1968. Don't forget the Alabama Constitution Village where you will be transported back to 1819. On July 5, 1819, 44 delegates of the constitution convention met here to organize Alabama as the 22nd state. Come see life go on here as if 200 years never passed.
Go with National Rental Cars and go like pro when you get the best deals on discount car rentals when you use the discounts right here on RentalCarMomma.com. Be sure that you have your rental car ready to go when you arrive in Huntsville, Alabama, so that you can see everything there is to see.
When you are looking for the most amazing deals on discount rental cars, the only place that you have to look si Enterprise Rent a Car. RentalCarMomma.com and Enterprise have teamed up to bring you the best deals on rental car rate specials that you can find on the web. Be sure that you check out the links below to find the deals that are just right for you.
Huntsville Enterprise Discount Car Rentals- 6755-A UNIVERSITY DR NW
Enterprise Rental Car Specials Huntsville - 2401 BOB WALLACE AVENUE
Huntsville Enterprise Discount Car Rentals - 11803 MEMORIAL PKWY SW
Enterprise Discount Rental Car Rates Huntsville - 2500 JORDAN LN NW
Huntsville Enterprise Special Rates - 1000 GLENN HEARN BLVD SW