Orlando Car Rental
Discount Car Rentals in Orlando
Whether you're coming to see Mickey, Minnie, Shamu or someone else, let Advantage help you get around in a great rental car at an affordable price. With competitive rates and great online rental car specials, Advantage rent a car in Orlando is positioned to be YOUR choice when it comes to a rental car.
You know that there are any wonderful things to do and see while you are in Orlando, The best way to get around to all of the local attractions and hotspots is to get yourself into a discount rental car from Payless Car Rental. Do not get stuck wondering how you are going to get to a place that you want to go. Instead, get into a safe and reliable Payless rental car. Check out the deals we have for your right here at RentalCarMomma.com. Payless Orlando
Payless Car Rental Discount in Orlando:
Reservations for Orlando Rental Cars - Discount codes for an Orlando Car Rental - Family minivan rentals in Orlando, Florida - Coupon codes
The city of Orlando Florida has a ton of things to see. Not just theme parks either! I'm talking about great beaches less than an hour away, I'm talking about Gatorland, Fun Spot, Reptile World and other smaller sites to see that might only take half a day but won't break the budget when it comes to paying for a full family. Have you ever thought of an airboat ride? Let a licensed captain take you around some of Central Florida's most pristine and untouched lakes and shores, all while showing you a variety of wildlife found only in Florida. And restaurants? Forget about it! Orlando is home to dozens of world class and nationally recognized spots to eat a wide varitey of seafood and steak, veggies and junk food....it's all here. Check out our Hot Deals for Orlando Rental Cars!
The Avis brand is almost synonymous to customer loyalty. Let us help you find an Avis car rental. They are well known for their excellent service and quality of their vehicles. Combine Avis' low rate offerings for Orlando Rental Cars and the coupons provided by RentalCarMomma, and enjoy huge savings on your next Avis Orlando Rental Car! Avis Orlando

Avis Orlando Rental Car Discounts:
Don't forget to check Budget Rental Car's rates in Orlando Florida before you book your next Orlando vehicle. Whether you are in search for a small vehicle, minivan, or specialty vehicle, Budget has the perfect ride and rate for you! Print and present our coupons when you arrive to pick up the rental to enjoy even more added savings! Budget Orlando
RentalCarMomma.com has teamed with Hertz to offer you the best rental cars online with Hertz discounts and exclusive Hertz coupons. The Hertz Coupons offer you hot breaking deals while you are in the Orlando and Walt Disney World area.
All NEW! Thrifty Rental Car rates in Florida. Thrifty Car Rental has offered Rentalcarmomma some of the best rates year round at Thrifty Car Rental locations all throughout Florida. While we still have great Thrifty Rental Car rates across the US, as well as worldwide, these Florida rates are special and EXCLUSIVELY designed for RentalCarMomma visitors. Click and compare - you won't find a better Thrifty Rental Car rate for Florida locations anywhere. Thrifty Car Rental
The city of Orlando, Florida has more adventure and attractions than most other states have altogether, complemented by marvelous sunny weather, bright blue skies and the friendliest people from all over the country coming here to make sure that your vacation in this region is more than you ever expected or thought of. There is a lengthy list of places to go and visit, like Disney's huge complex, that includes the Magic Kingdom, Epcot, Hollywood Studios and the favorite of many, the Animal Kingdom; with fantastic views of animals from around the world. Universal has two parks here the include the famous Universal Studios at Universal Orlando, and the Islands of Adventure, where the rides and the costumed characters will thrill you and your family for days. Sea World has also opened another park, Discovery Cove, where you can swim with the dolphins and stingrays with a number of great water rides.
Dollar Rental Cars in Orlando Florida offers some of the lowest rates around, even during peak and holiday seasons. Our customers rave and exclaim that our rates for Dollar Rental Cars are unbeatable! Don't decide on your next Orlando vehicle rental before checking out some of our Dollar Rental Car rates! Dollar Orlando.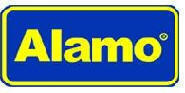 Orlando, Florida is one of the most famous places to vacation. Orlando is a big town, so you will need a discount car rental from Alamo when you are there. Please, check out the links below to get in on the most amazing Alamo discount rates that you can find on the web. Let RentalCarMommma.com and Alamo get you the best rental car specials that you can find in Orlando.
A number of dinner theaters will keep you busy at night, like the Arabian Nights and Medieval Times, Thompson Aire will take you flying in hot air balloons over the beautiful landscape just as the sun is rising with a rainbow of colors. Wet 'n Wild is the water park that has so many rides you'll want to keep coming back for more and more. Universal Citywalk Orlando has a number of venues to keep you busy also in the evenings; as well as Wonderworks with their huge laser tag environment and arcade area; and a new Ripley's Believe It or Not. Busch Gardens is part of the SeaWorld family, but located about an hour's drive down I4 in nearby Tampa. It is another wonderful family park that will have you on the edge of your seats and enjoying all the exotic animals out on the plains.
National Car Rentals will get you on the road quickly and without any hassles. National Car Rental is offering the BIGGEST savings in their history. Check out the HUGE National savings deals today.
Orlando has a number of high profile restaurants. Big celebrity names like Emeril Lagasse and others have opened eateries in town and are quite successful. But if you're looking for truly GREAT food, Vincenzo's on International Drive is a great place to start. Authentic Italian food is something alot of people toss around these days. It's really quite easy to whip up a plate of spagetti or some other pasta dish with your own special sauce. But Jo and her husband at Vincenzo's are REALLY Italian! I mean REALLY REALLY Italian! The gnocchi is untouched by anyone on this continent and the braised beef bruschetta is an appetizer that is filling enough to be a meal for most people. The desserts taste like they just came out of a Naples bakery and their wine selection is as good any any in the city. Do yourself a favor and stop by Vincenzo's when you're looking for a fantastic meal in Orlando.
Enterprise Rent a Car Discounts is the way to go when you are looking for an amazing and quality discount rental car at an even more amazing discount car rental rate. With the help of RentalCarMomma.com, you will get into an Enterprise Renta a Car at a great price by following the links below. Save money and drive in style throughout Orlando while you are on vacation.
Enteprise Discount Rental Cars Orlando - 1 JEFF FUQUA BOULEVARD
Orlando Enteprise Rent a Car - 5905 INTERNATIONAL DR
Orlando Enteprise Car Rentals - 1000 CAR CARE DRIVE
Enteprise Specials Orlando - 1900 E. BUENA VISTA DRIVE
Enteprise Discount Rates Orlando- 1500 EPCOT RESORTS BLVD
Orlando Enteprise Rent a Car Discounts- 9801 INTERNATIONAL DR