Roswell Rental Cars
Discount Car Rentals in Roswell, Georgia
Advantage Rental Car Discounts in Roswell, GA
When you are traveling through Roswell, Georgia, you are going to want to stop at every attraction, shop and restaurant in town. That is why you need to get into an Advantage discount car rental. Right here at RentalCarMomma.com you can get the best deals on car rental rate specials for any type of vehicles that Advantage offers, and they have a vehicle that will fit your every need. Check out the savings!
Things to do in Roswell, GA
Chattahoochee Nature Center
The Chattahoochee Nature Center is a place for rehabilitation, release and education. It also is home to hundreds to native plants that are rare or endangered.
Barrington Hall
The home of Barrington King and his father Roswell King, are known as the Founding family of Roswell Georgia today. Explore the stories, artifacts and furnishings of the families home.
Bulloch Hall
Built in 1839 and home to Americas 26th President Theodore Roosevelt as a child. The House has been restored since and is now giving tours on a regular basis.
Chattahoochee River National Park
Take a walk down to the river to see natures beautiful display. Spend a day fishing with the kids or ride the slow waters in a raft with the family. The park is great for a family outing. Take the family and relax and enjoy a picnic on with the beautiful scenery in the background.
Archibald Smith Plantation
A house lived in by one of the founding fathers of Roswell, Archibald Smith. The house has been preserved for 150 years and has with stood the Civil War. The belongings of the family have been saved and and has be come the one of the best examples of historical interpretation found in he region.
Avis is here for your renting needs, it's" your other car". Avis has the perfect car you need to get you where you need to go. Check out our Avis Offers for great savings!

View and Print all Avis Specials
Roswell AVIS Car Rentals -875 Mansell Road
Budget is your source for a low online rate and reserved rate with out any booking fee. The more you rent the more you save! At many locations budget even offers a pick up service, so check out our great deals and see what Budget has in store for you.
Roswell Budget Rental Cars -715 Holcomb Bridge Road
Sandy Springs Budget -6509 Roswell Road
White Columns Golf Club
The course is listed as number 17 in one of the most popular golfing magazines around. With the courses drastic elevation changes and beautiful trees and greens its a beautiful kick back and play some golf.
Wills Park
The park is a 110 acre with 8 baseball fields, 2 tee ball fields, picnic pavilions, 3 playgrounds and a tennis court. Its a beautiful place to take the kids for a picnic in the park.
Autry Mill Nature Preserve and Heritage Center
The Preserve sits on 46 acres of forest with a beautiful creek, wildflowers, native plants and spring seeps. The visitors center has an abundance of animals to view in their Animal Exhibits including live amphibians, reptiles and insects.
Roswell Ghost Tour
Take a two hour tour of the historic town of Roswell and experience the spiritual remains of the town members who love Roswell so much they just don't want to leave. The tour goes through some of the towns most historic and oldest sites.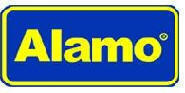 Alamo Car Rental has a variety of Alamo locations for your convenience. With over thousands of quality cars, Alamo will make sure your rental needs are met. No credit card needed to make your reservation!
Atlanta Airport Alamo - 4205 Car Rental Rd
Rasa Sayang Restaurant
Fickle Pickle
Sugo Restaurant
The Swollaw at the Hollow
J Christopher's
Melting Pot Restaurant
Aqua Blue
Stoney River Legendary Steaks
Crabapple Tavern
Pastis
Freeland's Pizza
Dream land BBQ
Alessio's Restaurant & Pizzeria
Fish Bowl

Rice Thai Cuisine
El Porton Mexican Restaurant
Spiced Right Rib House
Darvish- The Persin Tea House
Bistos VG
Chicagos's Steak and Seafood
Brookwood Grill
Salvatore Trattoria
Veranda Greek Taverna
GreenWood's
Shane's Rib Shack
The Peachrtee Diner
Rhea's Take out Foods
Oba Brazilian Grill
National Rental Car has thousands of locations for your renting convenience in Georgia. National is here to suit your Car rental needs. You're sure to save money with our National Rental Car Coupons we provide for your traveling needs.
Car rentals in Roswell, Georgia have never been easier! Renting a car with Enterprise is just that easy! You can chose your car, how long you need it for and they'll even pick you up! Enterprise is here for your renting needs. Enterprise Rental Car Coupons
Enterprise Roswell - 1017 SOUTH MAIN STREET