Savannah Rental Cars
Discount Car Rentals in Savannah
Savannah Discount Advantage Car Rental Rates
Savannah, Georgia is a great historic southern city and one that you have to pay a visit to. There are so many wonderful historic sites to visit, amazing, one of a kind restaurants and pubs, many shops and tons of attractions in Savannah. When you get there, you will immediately notice everything there is to do. The best way to see and do everything is to take "advantage" of a discount rental car from Advantage Rental Cars. Right here at RentalCarMomma.com, you will find the most amazing discount rental car rates from Advatange in Savannah.
Things to do in Savannah, GA
Historic Savannah Trolley Tour
The tour takes you around some of Savannahs most historic landmarks. The tour is a 90 minute tour and some of its points of interest are River Street, Colonial Cemetery, Forsyth Park, City Market and so much more.
Ships of the Sea Maritime Museum
The Museum was founded in 1966 and has a great collection of exhibit ship models, paintings and maritime antiques all exhibited in a beautiful elegant home built for one of the owners and president of the Steamship Savannah, William Scarbrough. Surrounding the museum is one of Savannahs largest garden within the historic district. The garden plants and flowers has been dated back since the early 1800's.
Green- Meldrim House
The house was built in the mid 1800's for a wealthy cotton merchant names Charles Green. It was then sold to the St. Johns Episcopal Church after being bought by Judge Peter Meldrim in 1892 as a parish house. The house is also a historic site from the civil war, used as a headquarters by General Sherman.
Avis is here for your renting needs, it's" your other car". Avis has the perfect car you need to get you where you need to go. Check out our Avis Offers for great savings!

View and Print all Avis Specials
Savannah International Airport AVIS - In Terminal
Budget is your source for a low online rate and reserved rate with out any booking fee. The more you rent the more you save! At many locations budget even offers a pick up service, so check out our great deals and see what Budget has in store for you.
Budget Savannah Airport -In Terminal
Sorrel-Weed House
The house was one of the first State landmarks for the State of Georgia. It is a museum that exhibits some of the finest antiques in Savannah loaned by Savannah families. The house was famous for entertainment in the 1800's by the owner Francis Sorrel. It is also known to be the most haunted house in Savannah as well.
Telfair Museum
The museum is over 64,000-sq ft holds history dating back to 1886 in which the museum was opened. The museum tends to over 4,500 works of art from Asia, Europe and the U.S. ranging from buildings to fine and decorative arts. It also offers up to 14 exhibits annually.
Sea Kayak Georgia
Take a trip out to the ocean and have a fun yet relaxing day on the water kayaking across the beautiful water. Sea Kayak Georgia offers great adventures for all types of kayakers.
Oatland Island Wildlife CenterOatland Island Wildlife Center
Sitting on 100 acres of Maritime forest the Wildlife Center was originally cleared in the 18th century and used for crop production. In 1927 a retirement home for the Brotherhood of Railroad Conductors was built, used as a Health Service hospital during World War II, a Technical Development Lab for the Center for Disease Control and finally in 1973 was taken over by the school system and is now used as the Oatland Island Wildlife Center where over 50 different animals reside.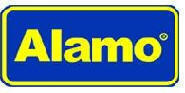 Alamo Car Rental has a variety of Alamo locations for your convenience. With over thousands of quality cars, Alamo will make sure your rental needs are met. No credit card needed to make your reservation. Check out our Alamo specials and discounts!
Restaurants
Mrs. Wilkes' Boarding House
The Olde Pink House
Bistro- Savannah
Leopold's Ice Cream
Geneva Geneva's Home Plate
Chart House
Local 11 Ten Food & Wine
Noble Fare
Molly MacPhearson's Scottish Pub & Grill
Tangerine Fusion and Sushi Bar

Vinnie Van Go-Go's
Elizabeth on Thirty Seventh
The Express Cafe & Bakery
Jazz'd Tapas Bar
Firefly Cafe
Alligator Soul
SOHO South Cafe
Zunzi's Take out
Wall's Wright Square Cafe
Wassaw Sound Seafood Co.
National Rental Car has thousands of locations for your renting convenience in Georgia. National is here to suit your Car rental needs. You're sure to save money with our National Rental Car Coupons we provide for your traveling needs.
Budget Savannah Airport -In Terminal
Alligators Galore
Take a tour with an experienced guide through the savannah costal forest. There's plenty to see and so much to learn. Keep a look out for rare animals and tons of wildlife refuges that attracts many migratory creatures.
Old Fort Jackson
Is a National Historic Landmark built between 1808 and 1812. It is the only masonry gun battery left of that defense system. It was named after James Jackson a Revolutionary War Soldier. Fort Jackson served as headquarters for the Confederate Savannah River defenses during the Civil War.
Crosswinds Golf Club
Enjoy Crosswinds 18 hole Championship course and their 9 hole par 3 course. These courses offer a challenging yet all skill level layout. After a long day of Golf, relax at the Sweet Tee Tavern and enjoy some of the areas best dining.
Car rentals in Savannah, Georgia have never been easier! You can chose your car, how long you need it for and they'll even pick you up! Enterprise makes Car Renting just that easy! Enterprise is here for your renting needs. Enterprise Rental Car Coupons
Savannah Discount Enterprise - 11506-A ABERCORN EXPRESSWAY
Savannah Enterprise Rental Cars - 7510 WHITE BLUFF RD
EnterpriseSpecial Rates Savannah - 500 MONTGOMERY ST
Enterprise Rent a Car Savannah - 3028 SKIDAWAY RD
Savannah Discount Enterprise Rates - 9505 ABERCORN ST