Tallahassee Car Rentals
Discount Rental Cars in Tallahassee, Florida
Advantage Car Rentals in Tallahassee, FL
Tallahassee is more than just the capital of the great state of Florida, it is also home to Florida State University and many attractions, hot spots, shops and restaurants. To visit all of these spots, you need to make sure that you have a reliable rental car to get you around the town. RentalCarMomma.com and Advantage have teamed up to bring you the best discount rental car rates anywhere on the web and anywhere in Tallahassee.
Check out all of the wonderful things to do in Tallahassee, Florida
the search for Hot Deals on discount rental cars starts right here at RentalCarMomma.com. We know the importance of having reliable transportation while you are on vacation and we know the importance fo saving money. That is why we have teamed up with all of these amazing rental car companies. To bring you the very best rental car deals and discount car rental rates that you can find anywhere on the web is or job and we love doing it! So, check the great deals we have for you by picking the company that is right for you and clicking the link.
Let Avis Rental Cars make your visit to Saint Augustine as smooth as possible. At Avis, car rental has never been easier. Avis offers top quality customer service with a large selection of vehicles to choose from for a great price. Save money today and log on to our easy to navigate web site and see the great deals Avis Offers.

View and Print all Avis Specials
Tallahassee Airport AVIS -3300 Capital Circle
Rentalcarmomma.coms and Budget have got some great discounts for you. As one of the largest car rental companies, Budget can save you while on your trip to Tallahassee. Click on the links below to see our Budget discounts.
Tallahassee Airport Budget -3240 Capital Circle
Get the best deals on discount car rental rates from Hertz and RentalCarmomma.com. Talahassee is a great place to have a rental car because there are many things and place to check out while you are on vacation there. Be sure to check out what Talahassee has to offer while you are driving around in your new safe and reliable rental car from Hertz.
Think of all the money you could be saving when you chose Thrifty. We have some great Florida specials just for you from Rentalcarmomma.com when your traveling to Tallahassee. Click below to get you started today!
Tallahassee State Capitol
Located in Tallahassee, where legislature was first joined in 1823, is Florida's State Capital. The old state capitol building was remodeled in 1845 and then the new capitol building was built in 1977 and is a 22 story tower with the house and senate housed in either side. The building also has 3 stories and are underground. The the new capitol building has an observation deck on the 22nd story to look out to the city. The Building is also available for touring.
Tallahassee Museum of History and Natural Science
The Museum opened downtown in the old McMillan house in 1958 and is now located on 52 acres and is well known in the city of Tallahassee. The center is made up of four buildings, the Phipps Gallery, Discovery Center, the Guest Animal Habitat, and the Bird Room. The Phipps Gallery holds changing collections of popular culture exhibits from other museums that are organized around the other exhibits housed in the museum. The Discovery Center has tons of hands on exhibits about Florida's Wilderness, where you can look through microscopes and see the tiniest forms of life or touch the creatures of the aquarium. In the Guest Animal Habitat program brings animals to the Museum to visit from all over the world. Finally in the Bird Room also known as the Fleischmann Natural Science Building where you can see the region's underwater life in two freshwater aquaria while watching songbirds feeding through the glass window. You can also pet your favorite farm animal at the Big Bend Farm and see what its like to live on the 1880's farm.
Tallahassee, Florida, Dollar Rental Car can save you "Dollars". Don't wait, get started today and see the savings we can save you on your trip to Florida.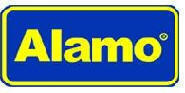 Tallahassee, FL is a city where you are going to need reliable transportation while you are there. That is why RentalCarmMomma.com and Alamo Discount rental cars have teamed up to dring you the best discount car rental deals that you can find on the web. Be sure that you check out the links belows for your big savings.
Challenger Learning Center
The Center is a 32,000 square-foot facility that allows kids to experience technology, space, and science. At the center you can experience the Big view of the IMAX theater that is 5 stories tall with your favorite movie or experience science at its best. With the centers Digital Dome you can see the earths sky and stars in surround sound and state of the art projectors in a 50 ft Dome as well as a space simulator where you can control one of the centers 3 simulators in the control room designed after the NASA Johnson Space Center. Its fun for children of all ages who are interested in space and technology.
Edward Ball Wakulla Springs State Park
Listed on the Natural Register of Historic Places and is designated as a National Natural Landmark, the State park has over 2,900 acres and is one of the nations largest fresh water springs that flows over 500 million gallons of fresh spring water a day. The spring has an abundance of wildlife through out park, in the water and out. Glass bottom boat tours are available when the water is clear. Snorkeling and diving are an amazing experience for the beautiful springs.
Gulf Specimen Aquarium and Marine Lab
Experience up close and personal the tiny creatures of the sea, things that you would never know were there unless you explored the deepest part of the ocean or dug through the smallest plant. The Aquarium houses many collections of sea water tanks and aquariums that focus on seahorses and hermit crabs, emerald eyed spiny box fish, electric rays and red and white spotted calico crabs. Get your hands on sea anemones, starfish, octopuses, shrimp and sand dollars in their touch tanks, and see schools of fish swim around in over 300,000 gallons of Aquariums and tanks.
Renting a car in Tallahassee, Florida has never been easier! Enterprise is here for your renting needs. They make renting easy and will even pick you up! Check out our car rental discounts bellow..
Fun Station
Fun Station is a family fun zone where everyone can be a kid. They have some great games and activities for the family. Cruise around on the electronic blaster boats equipped with electric super soakers for a wild time, or play a game of Miniature golf on one of their two eighteen hole course. Drive around the quarter mile go cart track or play an ultimate game of laser tag. Fun station is great for the whole family!
Florida Caverns State Park
Florida Caverns State Park gets its name obviously from the caverns that are toured through out the park. Mammoth Cave and Carlsbad Caverns contain dazzling formation of stalactites, stalagmites, soda straws, columns, rimstones, flowstones and draperies. Some of the formations take over ten thousand years to form and could easily be destroyed by the smallest touch. Mammoth and Carlsbad are the only two permissible caves to be toured in Florida Caverns State Park. These caves and formations are something you don't want to miss out on, so take the family and check out Florida's Caves and Caverns for a unique experience you wont forget.
Goodwood Museum and Gardens
The main house which is now the main attraction as a museum, was built in the 1840's and is known as one the finest antebellum plantation houses in the region. The collections that are exhibited in the house are the original furniture from the owners last to reside in there from the 19th century. There are also many antiques including porcelain, textiles, glassware, and art. On the property is also the Goodwood Garden. The gardens have been maintained as they would have been in the early 19th century. They consist of Old Garden Roses, heirloom bulbs, large Sago Palms, centuries old live oak trees and magnolias.
If your are looking for an amazing deal on your next rental car while you are in the Tallahassee area, be sure that you check out the great Enterprise Rent a Car rates that we right here at RentalCarMomma.com.
Tallahassee Discount Enterprise - 1485 BLOUNTSTOWN ST
Tallahassee Enterprise Rent a Car Specials - 3404 MAHAN DR
Tallahassee Enterprise Rental Car - 300 W THARPE ST
Enterprise Discount Rates in Tallahassee - 3300 CAPITAL CIR SW