Enterprise has many locations world wide, and with their striving customer service, they'll make sure that your rental car expectations are met. Enterprise also offers the worlds most largest fleet of fuel- efficient vehicles to help protect our environment. They'll even Pick you up!
Taylorsville- Enterprise-4093 S Redwood Rd
Enterprise- Murray-46 Auto Blvd
Murray- Enterprise-5555 S State St
Enterprise- Murray, Utah-4139 S State St
Salt Lake City Airport- Enterprise- SLC in terminal Airport
Fore Lakes Golf Course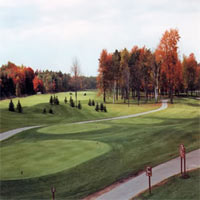 Over a century ago a popular sport made its way to the U.S., this popular sport is now a great pass time for all ages! Yes, we are talking about golf, and nobody knows it better than the people of Taylorsville here in Utah! One of the most popular courses you can find in the area is the Fore Lakes Golf Course. Here you can find eighteen holes, each with their own unique set of challenges and advantages! Testing your game and pushing you to the limits this golf course offers complex and simple strategies that can either lead you or deny you of victory! Test your skill on this Par-3 course designed by William H. Neff! This great course has been played on since 1974, and features Rye grass, the top of the line in quality! With the highest course rating in the area it is easy to see why the Fore Lakes Golf Course is so popular! If you are a fan of the sport than be sure to head on over and spend a day testing your skills here at Fore Lakes, we can assure you that you will enjoy your time!