The beautiful town of Weston is home to a wide selection of restaurants. You can find whatever it is you are craving any night of the week! Here are two great options while you are in Weston!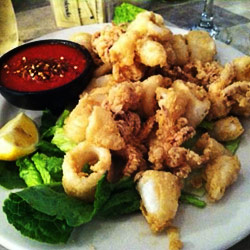 Thyme Bistro
If you are looking for a small town tradition then there is no better place to visit than the Thyme Bistro. Here you can find a healthy serving of good old fashioned American food. Here you can find generous portions of your favorite dishes any day of the week. The Thyme Bistro is well known for its desserts, but they only make a certain quantity a night. So, be sure to order yours fast before they fly off the shelves! One of their signature dishes is the encrusted salmon; an absolute must try if you are in the Weston area. With a wide selection of dishes to choose from, quality food, friendly faces and great service Thyme Bistro is the place to be.

Hickory House Restaurant
Another great small town gem is a small little barbecue restaurant with a mouth watering menu. Bringing the best of the South to meet the North you can enjoy huge servings of quality barbecue at an even better price. The moment you walk through these doors you will feel like one of the family as you enjoy delicious helpings for lunch or dinner. The Hickory House serves amazing ribs, burgers, brisket and of course, their signature French fries and biscuits. This is a great place to bring friends and family and enjoy a night out at a great price!